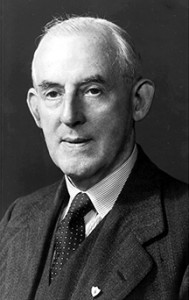 The Servant of God, Frank Duff, who founded the Legion of Mary spoke openly of the great spiritual treasure that he discovered in the spirituality of St. Louis de Montfort and especially in Fr. de Montfort's master work, The Treatise Upon True Devotion to the Holy Virgin.
Mr. Duff's living out of this spirituality bore great fruit in the foundation of the Legion of Mary through which one might well say that this great Catholic's own Act of Total Consecration has managed to leave its imprint on nearly every corner of the world.
Frank Duff was enrolled as a member of the Confraternity of Mary, Queen of All Hearts, (the former name of the Association) on the Feast of the Immaculate Conception, December 8, 1921.
Below is a scan of his enrollment certificate: